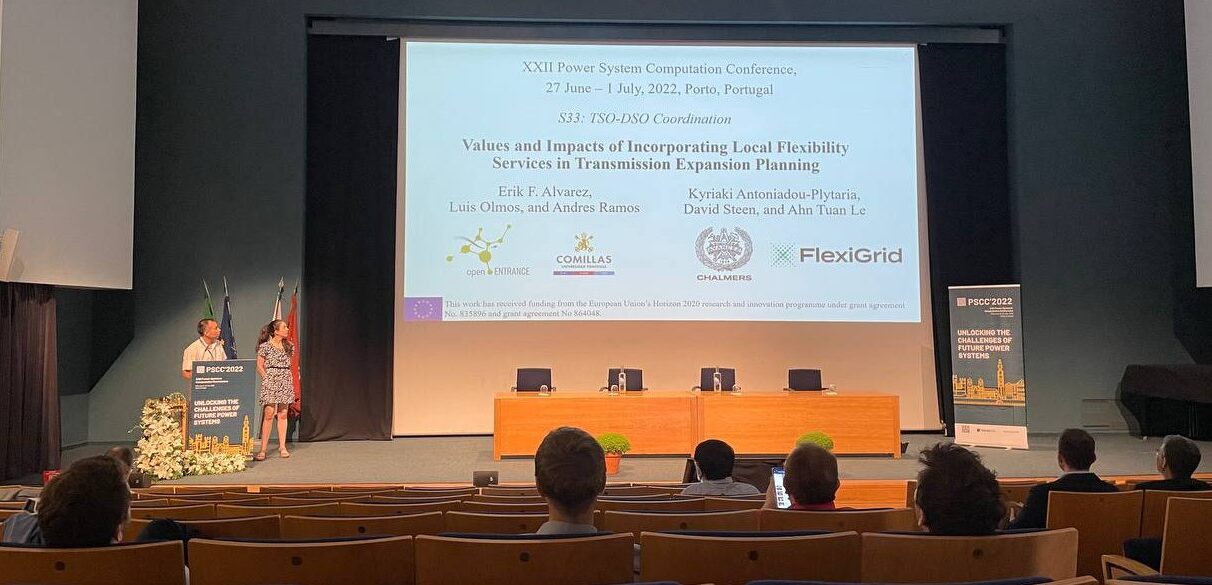 The values and impacts of local flexibility services when planning expansion of transmission systems was the topic when FlexiGrid's Kyriaki Antoniadou-Plytaria, Chalmers, presented at the Power System Computation Conference in Porto in the beginning of June 2022. 
What is the main take away from your presentation?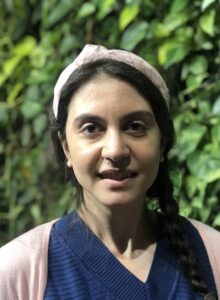 Local flexibility services reduce the transmission system's operation and investment costs even in the absence of TSO-DSO coordination, as long as local flexibility was procured by the DSOs to reduce the peak power cost of their distribution grids. 
How are your results aligning with the rest of the community at the conference? Is there a consensus regarding local flexibility's role in the expansion of transmission?
Our work was the only one in the conference that studied the value and impact of local flexibility on the transmission expansion planning. The questions and the overall discussion after our presentation suggested that more flexibility value and potential can be discovered through planning studies. Therefore, the role of local flexibility should also be studied in distribution grid expansion planning to reveal more values of flexibility for the DSOs.
How can we work the best to get this knowledge impacting the actual planning of transmission expansion?
The most important thing is to inform and engage all potential customers and stakeholders that can benefit from our proposed planning framework. Because these values can be unlocked if we assume TSO-DSO coordination and coordination between DSOs and local flexibility services providers (e.g., microgrids, aggregators, local energy communities). European research projects that include stakeholders from different system levels i.e., transmission system, distribution system, end-users, retailers should take advantage of the opportunity to study in further detail the benefit of coordinating all stakeholders to reduce the costs of transmission expansion through use of local flexibility.